About me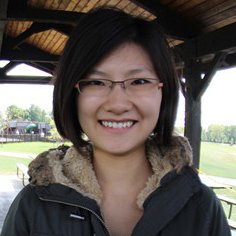 I make things with pencil, pixel and code. I doodle, sketch, camp, hike and snowboard. I love art, music and technology. I love everything about people, our greatness and flaws, our minds and imagination.
Kudos
Yahoo Scholarship Winner - San Jose State University
Grand Prize Winner 2013 MSU Media Sandbox Challenge
Outstanding Senior Award 2013 Michigan State University
2013 SXSW Collegiate Digital Media Startup Tournament TempoRun App
2013 Gold ADDY Award Red Haven Restaurant Branding
2013 Silver ADDY Award MSUCUSA Logo Redesign; Red Haven Restaurant Logo Design
2013 Merit ADDY Award Novel Stationery Branding; Academic Poster Design
2012 Merit ADDY Awards Metropolis Magazine Cover and Spread Design; Broad China Business Forum Poster

Experience
Google | UX Designer Intern
June - Aug. 2016 | Mountain View, CA
Designed a tool to help Android users manage their app permission settings.
Redesigned several internal websites for the team.
ZeroChaos at LinkedIn | Designer
Jan. - May 2016 | Sunnyvale, CA
Designed and developed customer-facing email templates and marketing materials such as ebooks, reports and other materials for LinkedIn Talent Solutions team.
IBM | Software Product Designer
Jan. - July 2014 | Austin, TX
Worked as visual and UX designer for IBM Cloud Solutions, a software product that helps system admins configure and virtualize bare metal servers into clouds.
RetailNext | Graphic Designer
Sept. - Dec. 2013 | San Jose, CA
Conducted user research, usability tests and proposed solutions that improved the overall experience of the company website. As a result, we saw 157% increase in site traffic, 14% increase in organic search and 3% increase in time spent on the site.
TempoRun | UI Designer
Jan. - Dec. 2013 | East Lansing, MI
Designed and launched an awardwinning iOS fitness app within five months, reaching $10,000 in sales 3 months after the release.
TechSmith | Graphic Design Intern
May 2012 - May 2013 | Okemos, MI
Worked in the marketing team, designed print and digital marketing materials across departments, created and managed visual asset for Snagit and Camtasia Studio.
Education
San Jose State University
Expected: Spring 2017
MS, Human Factors and Ergonomics
Studying the science of human factors, research methods and tools. Learning to analyze and evaluate user interfaces and report usability issues.
Michigan State University
Graduated May 2013
BA, Advertising, specialized in design
Extensively developed knowledge in design principles and campaign strategies
Skills
Design
Design thinking methodology, heuristic evaluation, web design, interaction design, art direction, creative concepting, branding.
Prototyping
css, html, beginner in jQuery, responsive design, animating, wireframing
Human
Snowboarding, Chinese food cooking, cat loving, league of legends playing, and more!